JazzAntiqua is committed to providing free and low cost community arts programming.
Each class was an inexplicable energy. I left free, renewed, happy and grateful. I will never forget this experience.
- LEGACY Jazz Project Participant
Growing our next generation of jazz dance ambassadors!
LEGACY Jazz Project is a free jazz dancing traing program for teens. Dancers study the history, technique, theory and performance of West African dance traditions, Vernacular Jazz Dance, Katherine Dunham Technique, Concert Jazz Dance, Improvisation and more with master teachers and guest choreographers; are mentored by JazzAntiqua company members; and have opportunities to share their work within our immediate community and beyond.
Help JazzAntiqua continue this meaningful work with our LEGACY Jazz Project and other programs. All donations are tax-deductible and no gift is ever too small. We coudn't do what we do without YOU. Thank you!
Our intergenerational gatherings for conversation and exchange of ideas explore topics rooted in the jazz experience. Past conversation themes have included breath, silence and home. We look forward to coming together again soon.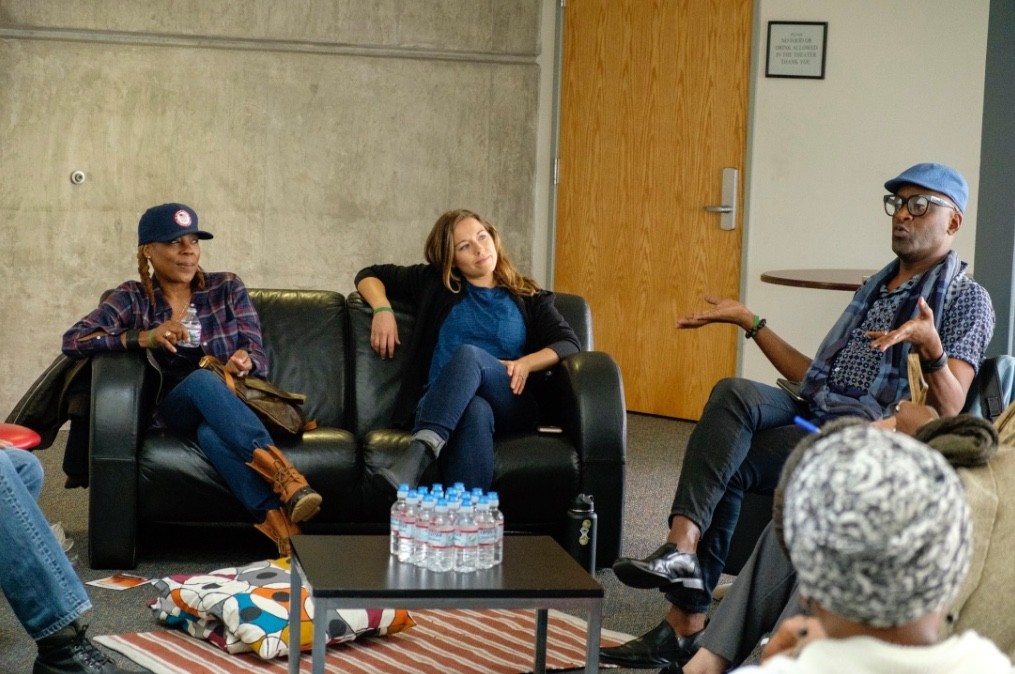 The Movement in the Music™
JazzAntiqua's annual day-long celebration of jazz dance features master classes, community workshops and forums, lecture-demonstrations, panel discussions and performance showcases. Held in April in honor of Jazz Appreciation Month.